This post may contain affiliate links, meaning I get a commission if you decide to make a purchase through my links, at no cost to you. This keeps HerbAlcochete 100% reader supported. See more in Affiliates Disclosure.
When I found out this store while doing research about natural soaps, I immediately fell in love with it! It was like a kid entering a candy shop! Oh my God, so many soaps, and all so good-looking… and natural!! To such point that my best soaps list turned out to be a top 20!!
I was sad when I found out they don't ship outside USA… Lucky north americans! I'm envious…
They have an insane variety of natural products: 
shampoo bars of ALL kinds, even for pets 
hair rinses to go along with the shampoo bars
body soap bars of all the scents you can imagine
salt soap bars, the most exquisite and extravagant of soaps – they take around 6 months to cure, but at the end, it's worth it!!
facial soap bars listed by skin type
organic Castile bars made with organic extra virgin olive oil: you can't have better for super-sensitive skin, they are even good for babies! You can learn more about Castile soap in my Homemade Castile Soap Recipe
organic coconut soap bars if you really like the feeling of no-oil on your skin and love loads of lather
candles!! They have beeswax and soy wax scented candles
a special product line for men – soap, shampoo, beard products and skin care 
a vegan category, so you don't need to scavenge all menus for a good vegan bar of soap
You can also purchase these special treats:
seconds, not-so-good-looking soap bars that are still good to sell, with good discounts
sample bar sets so that you can try a load of them before choosing you favorite 
And they have an unscented version pretty much everywhere, if you're worried about skin irritation with essential oils.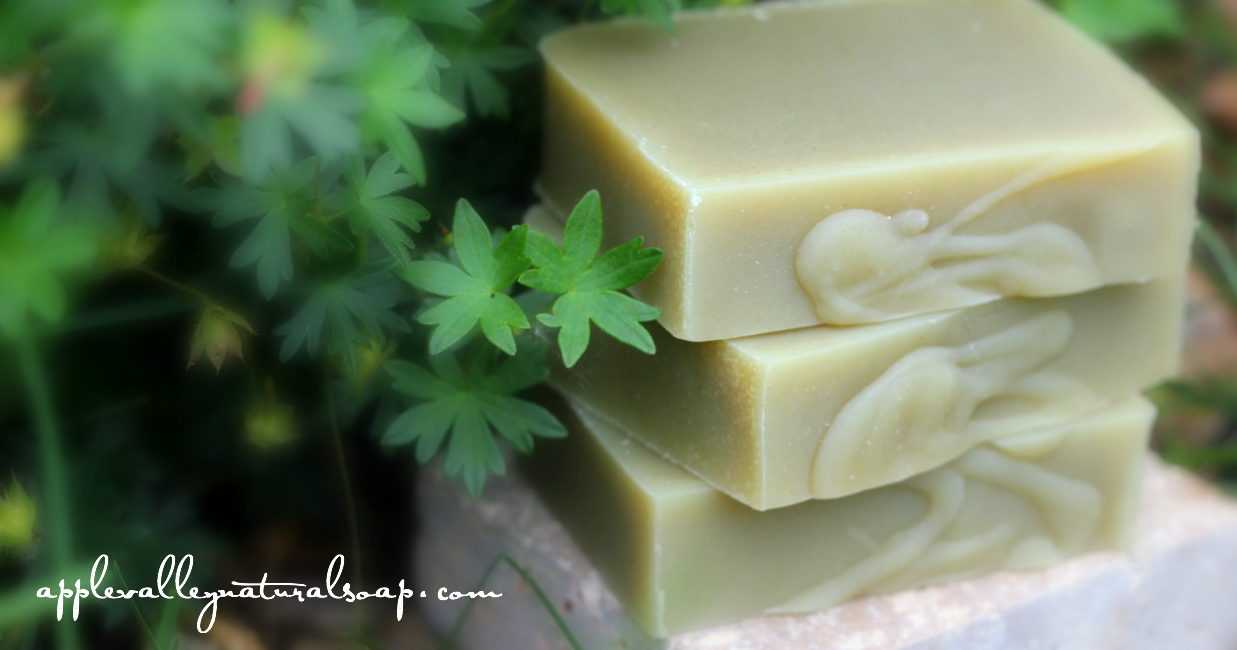 On a more serious note, I reviewed this natural soap brand, using three criteria: information online, pricing and customer reviews. 
Information online
They do have good information online with a full ingredients list for all products. Like all natural manufacturers I've come across, they are almost proud to show their ingredients list. They also have a couple of organic certificates but of great relevance.
If you want to know more about soap ingredients, please see my post Commercial Soap Ingredients -What Are They?. I have a small explanation about natural soap ingredients as well.
Pricing
Pricing seems to be ok: they are not cheap but considering they are 5-9 ounce of soap bar, they are very comparable to a 125 ml or 250 ml of common shower gel ($5 to $10) regarding price. And these soap bars are uncomparably better to your skin and health.
Not happy with that, I went to check out my previous post about luxury soaps – Luxury Soap Bars – How Good Are They? – and got a mean value from all reviewed soaps – $0,19/g -, which makes $21,4 for a 5-ounce soap bar or $43 for a 8-ounce soap bar.
In this store, I didn't find a soap bar more expensive than $10 (8-ounce). So we can say, price is fair enough.
Customer Reviews
As for customers reviews, Apple Valley Natural Soap website has a dedicated customer reviews page . It's filled with dozens of love spreading reviews about natural soaps: how good they feel, how good they smell, how they are helping about these and that skin condition… 
About customer reviews per product I've actually had some issues to understand what kind of information were they putting on the "Customer Review" tab: they just show how many 5 star reviews they have. Well, it's their website and they can show data as they want but this is misleading. A negative point in my opinion to this online store.
Still, most products have many 5 stars customer reviews. There are also some unhappy customers, which seems to show that they are not filtering reviews (or doing so very cleverly).
Here is another review of someone, just like you and me, this time in a full product review post, and independent from the Apple Valley website. It describes how the writer wanted to use more natural skincare and haircare products, but was afraid that they would feel weird, would not lather, would leave her hair "oily", etc.
It was funny because my google search to find this post was "Apple Valley Natural Soap Bad Reviews" as I really wanted to know if someone had something bad or negative to say about them. But I've only got this post I mentioned. Lol.
Top 20 Best Soaps From Apple Valley Natural Soap
So, after reviewing the brand, I couldn't resist to make a list of the top 20 best soaps you can buy in this online store, divided into 4 categories:
To compile this list, I relied on what people mostly like, taking into account the website customer reviews, as well as my knowledge of natural soaps. The soap descriptions are so delicious that sometimes you even feel like eating these soaps!
If you wish to know what soap bar to use for specific skin types, hair types, or applications (exfoliation, shaving, etc.) you can find a recommendation guide on their website.
Body and Facial Soap Bars
Soap bars formulated to be skin-friendly and moisturizing (just like all naturals soaps for skin care), some are exfoliating for an extra cleansing capacity, most of them will reduce the need to use moisturizing body lotions after your shower or bath.
#5. Cocoa Butter and Vanilla Bean Face and Body Bar (Unscented)
Rating: 4.6 star – 48 reviews
$7,50
You know you want to wash your face and body in organic, virgin cocoa butter and Madagascar vanilla beans. Here's your chance. Sumptuous—and zero calories. This pure cocoa butter soap bar is unscented, but you can smell the faint scent of organic cocoa butter and vanilla. Naturally. Perfect for sensitive souls.
Warning: This pure cocoa butter soap bar is extremely moisturizing and may reduce your need for extra moisturizers, thereby saving you time and money as well as simplifying your life. And who would want that?
#4. Grapefruit Peppermint Luffa (Loofah) Body Bar (Exfoliating)
Rating: 4.8 star – 20 reviews
$7,00
Exfoliation time!!! A nice exfoliating soap with the dried fruit fiber of tropical luffa vine. This loofah soap has a medium-strength exfoliation.
Known to get the circulation going, this rejuvenating, invigorating, scrubby loofah soap bar will exfoliate those dead skin cells while stimulating blood flow resulting in smoother, firmer skin. It feels fabulous while filling your senses with the tangy sweetness of grapefruit followed by a slight peppermint twist at the end.
#3. Honey Carrot and Tangerine Face and Body Bar
Rating: 4.8 star – 48 reviews
$7,50
Another soap so delicious that you'd rather eat it than use it to wash yourself!
 Made with freshly juiced, organic carrots instead of filtered water, this gorgeous, vitamin A packed bar will nourish your skin. Perfect for your face and all over too! Raw honey acts as a humectant, trapping moisture in your skin cells, and rich, emollient oils and butters will leave your skin soft and silky. But one of the best things about this bar is the juicy carrot tangerine scent that makes you think you died and went to tangerine carrot honey heaven. 
You can also see my recipe of Homemade Natural Carrot Soap.
#2. Lavender and Chamomile Face and Body Bar (Sensitive Skin)
Rating: 4.9 star – 42 reviews
$7,50
This bar is a wonderfully silky and soothing bar for children (or even adults!) who need some pampering. Organic, virgin olive oil is the main ingredient, and we infused it with organic chamomile and lavender herbs. Then we added just a bit of organic coconut oil for lather, and a lot of rich, creamy, organic cocoa butter for extra moisturizing benefits.
This is a gentle choice for sensitive skin, and you'll be amazed at how soft your skin feels after using it! Scented with a wonderful blend of essential oils: lavender, geranium, mandarin, marjoran, frankincense and ylang-ylang.
You can also see my recipe for a Homemade Lavender Soap.
#1. Charcoal Detox Face and Body Bar
Rating: 5 star – 32 reviews
$7,50
Get down and dirty CLEAN with this Charcoal Detox bar!
Activated charcoal pulls impurities from the skin without drying it out and is perfect for acne prone skin from head to toe. You'll love the herbal, minty, licorice scent – and the midnight black coloring is gorgeous.
This soap has 32 reviews with a clean 5 star rating: absolutely NO review below 5 stars. A clean score that goes along with a clean soap! Besides I love simple soaps, with few ingredients but amazing properties.
Shampoo Bars
Soap bars formulated for hair, to create even more lather than body and facial soap bars, they can actually be used for everything: hair, body, face and hands!! Most bars have a specific hair type in goal, some are meant for all hair types.
#5. Coconut Milk and Citrus Shampoo Bar (Oily Hair)
Rating: 4,6 star – 66 reviews
$6,50
Coconut milk is a natural beauty treatment used in many hair and skin products to hydrate and repair skin cells as well as to add shine, silkiness, and softness to hair and skin.
You will fall in love with the sparkling, juicy, citrusy essential oil blend that also imparts anti-bacterial, anti-fungal, astringent, healing benefits for your skin. This bar leaves you feeling happy all over.
#4. Simply Shea Shampoo Bar (Damaged Hair)
Rating: 4.8 star – 60 reviews
$6,50
Moisture drenching, unrefined shea nut butter and olive oil make the shea moisture bar soap an excellent choice for dry, sensitive skin and damaged, blow-fried hair. This simple, moisturizing, lather-rich shea butter soap for everyone has a creamy, natural scent all by itself.
If you've never tried shampoo bars, this shower shea butter bar is a great place to start.
#3. Man 2.0 Body, Shampoo and Shaving Bar
Rating: 4,8 star – 102 reviews
$7,00
Men, now you can have your soap, shampoo, and shaving cream too. Made with:
organic olive oil, organic shea nut butter, and organic jojoba oil for an ultra gentle, moisturizing treatment,
bentonite clay for slip and silk on your face when shaving
This deliciously scented shampoo bar lathers like crazy and will leave you looking, feeling, and smelling like a million bucks in a few short minutes.
#2. Lavender Buttermilk Shampoo Bar (Dry Hair)
Rating: 4,8 star – 111 reviews
$6,50
Buttermilk, a natural pro-biotic full of lactic acid, is found in many beauty products and is fabulous for softening, brightening and exfoliating skin. Lactic acid is also used to treat age spots and freckles and to tighten skin.
Olive oil, organic jojoba oil, and mango butter, with their emollient properties, round out this beauty treatment for your hair and body. Lavender has countless benefits for skin and scalp due to its antiseptic and anti-fungal properties. It is used to treat skin conditions such as acne, wrinkles, psoriasis, and other inflammations.
The vanilla adds a warm, creamy sweetness to the lavender essential oil making this a calming, dreamy, unforgettable scent.
#1. Peppermint Tea Tree Shampoo Bar (Damaged, Fine/Thin Hair)
Rating: 4,9 star – 86 reviews
$6,50
This shampoo bar is like a splash of cold water over you, but without the thermal shock: invigorating, cool and refreshing!
Even though our Peppermint Tea Tree shampoo bar feels great on scalp and skin, the main benefit of this bar is the health it can help restore to both hair and scalp. Nourishment and restorative properties from the specifically chosen carrier oils plus added healing from the essential oil blend.
Some of the benefits, but not limited to, are with ingredients such as:
Coconut oil which is a super-oil full of naturally present antioxidants, anti-fungal, anti-inflammatory and antibacterial; 
Olive oil which is packed with anti-aging antioxidants and hydrating squalene, making it superb for hair, skin, and nails; 
Jojoba oil, a natural anti-fungal, antibacterial and anti-inflammatory, its properties keep the scalp clean and healthy. It can also prevent hair loss and thinning caused by the clogged hair follicles as it dissolves and clears these blockages and promotes the development of new hair cells, which can lead to hair growth; 
Shea butter strengthens your skin by stimulating the production of collagen, it helps make your skin more supple, more alive, nourished and radiant. We could keep going, but you probably get the idea.
Salt Bars
I am yet to try a salt bar recipe and use them myself, but from all I've read about them, they are absolutely fantastic, a true luxurious skin treatment. This is because most salts are detoxing, exfoliating and possess essential minerals for skin health. With added moisturizing oils, they become a true spa treatment in one bar.
Therefore, I was thrilled to see that Apple Valley Natural Soap has a whole category of salt bars. However, most of the salt bars from Apple Valley are meant for hand washing, so, please, be careful in using them on other body parts, especially when not advised.
#5. Rose Geranium Salt Bar
Rating: 5 star – 4 reviews
$9,50
Floral lovers, we've got a sink salt bar just for you! Made with Australian red reef clay, this beautiful deep rose colored bar smells like a tropical rose garden.
It also has organic coconut oil, organic shea nut butter and castor bean oil to make a rich, creamy bar with relatively good lather.
Despite having a 5-star rating, I've placed this soap as number 5 due to number of reviews compared with other salt bars: it seems this soap demand is small in comparison.
#4. Lavender Lemon Salt Bar (8-9 oz)
Rating: 5 star – 6 reviews
$9,50
Lavender and lemon. A match made in heaven. This bar is lovely in the kitchen and the bathroom. And the living room and the family room and the bedroom and the…
Also, have you ever wondered if you can use a salt bar for a shampoo?
Well, the answer is yes you can!
This salt bar makes a wonderful shampoo for those with itchy scalps who have tried everything under the sun to alleviate the itch. If you do choose to try a salt bar as a shampoo, try a sample or half bar first as this bar won't be for everyone. 
#3. Kitchen Salt & Spice Bar (8-9 oz)
Rating: 4,7 star – 50 reviews
$9,50
This bar is an excellent choice for cleaning odors from hands with its rich, spicy, fabulous scent, especially after chopping onions or working with garlic or peppers.
Need exfoliation? Ground coffee beans and salt will do the trick to get off stubborn dirt. But you'll also want to keep your hard working hands moisturized, softened, and protected, so we've packed this bar with loads of unrefined shea nut butter. European spa salt makes this bar antibacterial, rock hard, and long lasting.
No more mushy soap by the kitchen sink. Really, there's nothing not to love about this bar.
#2. Pink Himalayan Salt Bar (8-9 oz)
Rating: 4,9 star – 42 reviews
$9,50
Featuring loads of pink Himalayan salt, one of the purest salts on the earth and rich in minerals from the Himalayan foothills, this mega, 8-9 ounce bar will leave your skin soft and remineralized.  A larger salt grain was used for this bar, so it has a texture and beauty like no other! 
It will feel crumbly and hard at first, but as you use it, it will be a rock solid bar, perfect by the sink for washing hands.  It makes a natural antibacterial soap due to the nature of the salt as well as the essential oil combination that includes eucalyptus. 
This bar also contains a generous portion of unrefined shea nut butter, adding a creamy luxuriousness. 
#1. Lime Spa Salt Bar (8-9 oz)
Rating: 4,9 star – 62 reviews
$9,50
This mega salt bar, weighing 8-9 ounces, is made with European spa salt which is solar evaporated and harvested from the pristine waters of the Mediterranean Sea. Rich in trace minerals that help soothe pain, reduce inflammation, improve circulation and cell regeneration and hydrate tissue, European spa salt is one of the purest salts in the world. European spa salt gently exfoliates and pulls out toxins and impurities from the skin. It actually feels like smooth marble and is extremely hard and long lasting. This bar lasts a VERY LONG time!
Kaolin clay removes bacteria, impurities, oil, and dead skin with its exceptional ability to absorb. This tightens pores and rejuvenates skin cells.
Spirulina is a natural antimicrobial, it actually kills off candida, which can be an underlying cause of acne. It also contains 8 essential amino acids, and is high in protein, which is necessary for cell repair and growth. On top of that, spirulina contains a rare fatty acid known as gamma linolenic acid. That combined with being a rich source of antioxidants makes this a highly effective tool against free radicals. When free radicals are eliminated, this increases the skin's metabolism, and helps your body produce new, healthy cells faster.
Still, despite it's price, this soap bar becomes cheap as an 8 ounce of pure Spa/Detox treatment. A 4.9 star review of 62 users atest to that. That's why it made it number #1.
Organic Soap Bars
To finish our list, I've sorted out a set of one-oil soap bars made with either 100% organic extra virgin olive oil, the Castile soap bars, or 100% organic coconut oil.
For those who are worried not only with what they put on their skin but also with environmental impact. As a matter of fact, I do like 1-oil soap bars, because they are simple to produce, avoiding the need to use 3 to 4 different oils. And they are all good!!
#5. Lavender Orange Castile Bar
Rating: 5 star – reviews
$6,50
Smooth, relaxing, dreamy. A 100% organic olive oil soap, a Castile soap bar beautifully scented with lavender and sweet orange essential oils.
A true Castile soap is the most gentle and mild of soaps. You will not get a bubbly lather from a Castile bar, but rather a rich, thick, creamy, highly emollient lather that is perfect for shaving. It is also very conditioning, leaving a senstivie skin clean, hydrated and healthy. This is the bar of choice if anyone in your family has eczema. Castile soaps made with only olive oil are a gentle and effective option for even the most sensitive of skin.
If you want to know more about Castile soap you can also check this post: Homemade Castile Soap Recipe.
#4. Organic Coconut Bar (Unscented)
Rating: 5 star – 4 reviews
$6,50
Enjoy a hard, long-lasting, super sudsy, uber moisturizing organic coconut oil body bars made with 100% organic coconut oil and nothing else. If you've never tried one of these—well, you haven't really lived.
If you want to know more about 100% coconut soap, check this out: Homemade Coconut Oil Soap Recipe.
#3. Wildflowers Coconut Soap Bar
Rating: 5 star – 5 reviews
$6,50
A moisturizing and cleansing 100% organic coconut soap bar with the scent of Wildflowers – Softly sweet, floral, and feminine.
You won't believe how your skin feels after using one of this.
#2. Spearmint Coconut Soap Bar
Rating: 5 star – 6 reviews
$6,50
A moisturizing and cleansing 100% organic coconut soap bar with Spearmint – Crisp, refreshing, stimulating spearmint. The perfect body wash after a work out.
#1. Calendula Castile Soap Bar (Unscented – For Skin Conditions)
Rating: 5 star – 48 reviews
$6,50
For me, this is the king of soaps.
An amazing, yet super simple soap for high-sensitive skin, to help alleviate skin conditions, and also safe for children and babies. With a clean 5 star rating with 48 reviews to attest to it.
Besides the customer reviews that speak for themselves, I also chose this soap as the number one of all listed soaps. This is the sort of soap that makes me love natural soaps: simple, filled with the goodness from the plants.
It ONLY has 2 ingredients: organic virgin olive oil and calendula petals!! With no other ingredients, there is no potential skin irritants in this soap.
A true Castile soap is the most gentle and mild of soaps. You will not get a bubbly lather from a Castile bar, but rather a rich, thick, creamy, highly emollient lather that is perfect for shaving. It is also very conditioning, leaving a sensitive skin clean, hydrated and healthy. Calendula is purely decorative here, but it has very well known medicinal properties.
If you want to know more about Castile soap you can also check this post: Homemade Castile Soap Recipe.
Conclusion
Do not miss the opportunity to try some of these natural soap bars. They look expensive, but that depends on how much value you put on your health and skin condition. Put like that, it's a no brainer, right?
I make my own natural soaps at home and I use all of them. For one year now. I don't see myself going back for bath gels or Dove soaps, ever again. i don't have any skin conditions, so it's 100% a personal option. Based on the fact that a natural soap treats my skin much better than anything I can purchase on the supermarket, a perfume store or even a pharmacy.