Vintage items are sought after for many reasons besides their age. This includes decorating and collecting. And, because so many of these objects are still useable, they are often practical pieces with a unique flair.
This is the case of vintage soap dishes. Want to find out where you can buy vintage soap dishes to go with your handmade soaps? Or you simply like to collect vintage décor pieces? Indulge yourself and browse this list with beautiful vintage soap dishes.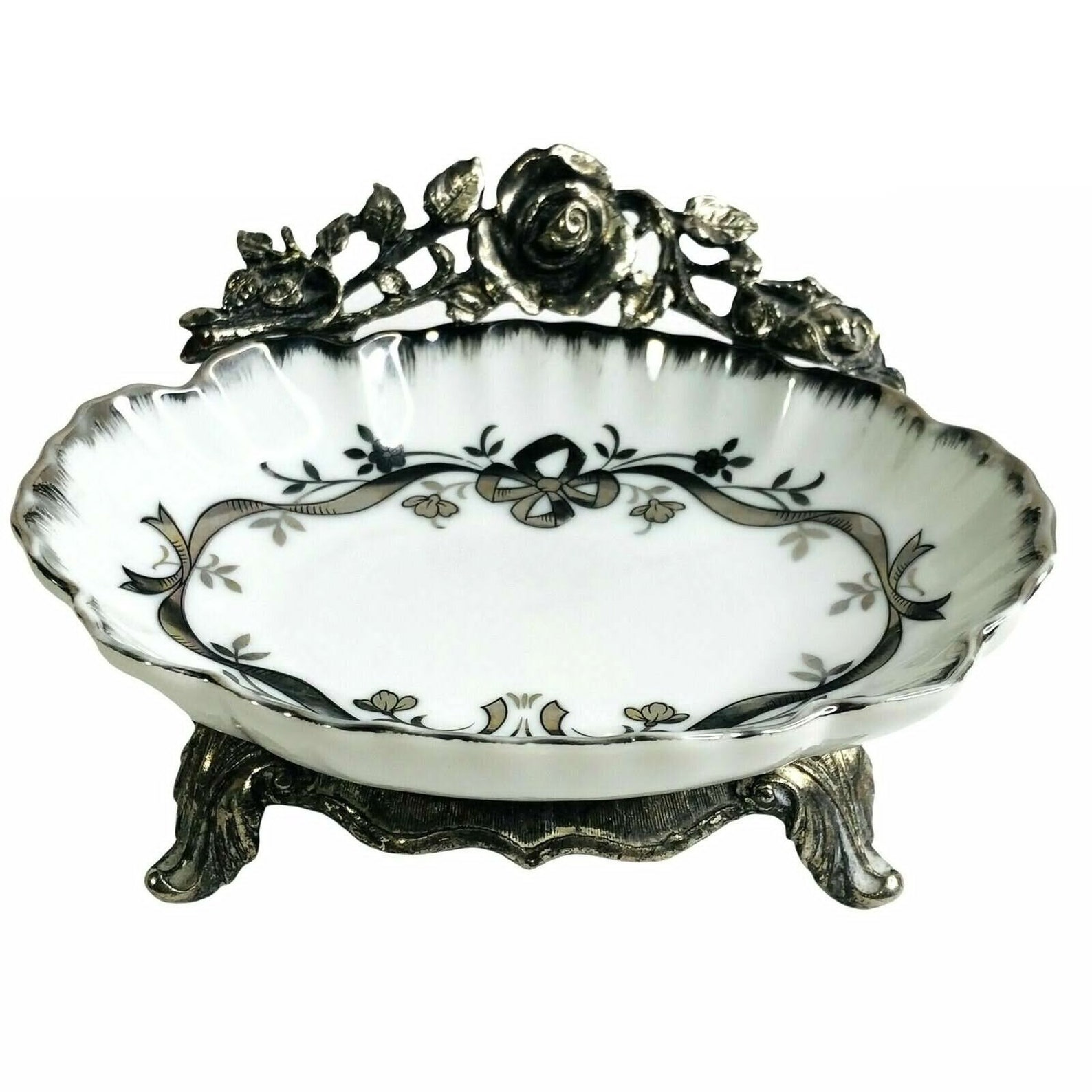 I really like handmade soaps, whether they are made by myself or bought from other artisans. Some soaps are true works of art, done with intricate designs, colors and textures. Also, simple handmade soaps have a nostalgic vibe, recalling old times where life seemed to be simpler, and you used hamemade soap to wash yourself.
Nothing makes more justice to a beautiful handmade soap than a beautiful soap dish. And while many modern soap dishes have sleek, stylish and appealing designs, vintage soap dishes recall life from decades ago, with clawfoot bathtubs and warmed water from a fireplace.
They help us go back to when we were children and used to wash our hands, picking up the soap from that soap dish from our memory. Or even give a special romantic atmosphere to your bathroom, where it almost feels like that you are living in the middle of the nineteenth century. 
Find below all sorts of vintage soap dishes, and pick up the one that touches closer to your heart and your memories.
Outrageously Pricey Soap Dishes
These soap dishes are outrageously pricey – and also rare, beautiful, unique pieces of art. Some stand alone, some integrated in bathroom sets, many with an interesting story, they are extravagant. They all look like they belong to an auction house. You buy one of these soap dishes to give a royal look toy our bathroom.
Bear in mind that, while these items are sold at Etsy, and they demand extensive information and proof before allowing an article to be sold as "vintage" in their shops (check out for the full Etsy policy before making any purchase), you should always make some research to find out what you are actually buying – material, age, handcraft, designer, etc.
Preffer pieces with documented proof of its origin as they retin more value. You can find here some good tips to follow when purchasing vintage items.
Vintage Soap Dishes
Less expensive than the previous ones, these soap dishes are still collector's material, worth taking a look at.
You will find beautiful vintage handmade pieces here, with victorian, french or morrocan designs, just to name a few, made of ceramic, brass, glass or enamel, in a wide variety of shapes and colors. For sure, you will find one that meets your personal tastes.  
Affordable Vintage Soap Dishes
Did you know that you can purchase a vintage soap dish for only $10 or $20? While they are definitely not high-end, they still have that vintage vibe that gives your bathroom that nostalgic look.
You can find all sorts of soap dishes: glass, ceramics, brass, enamel, cast iron. There are Avon collectibles and even some soap dishes with rust or marks of usage.
Modern Soap Dishes
If you're really not into vintage items, you still can purchase a new soap dish at Etsy. I really don't know why, but more than half of modern new soap dishes are made of wood.
Still, there are some alternatives in other materials. While these soap dishes are not vintage, they are handmande by artisans with love and care for their work. Avoid mass production soap dishes and purchase an unique item for your handmade soaps.
Don't Forget
Something you should know about soap dishes and handmade soap: water is an enemy. Handmade soap has natural humectants that attract water, which dissolves your soap quickly. We are not used to that anymore as commercial soap has chemicals to avoid that to happen.
Anyway, when in contact with water for a long time, your handmade soap will dissolve and literally dissapear quickly. So if you keep it in a "water soup" your soap will turn into mush. At the very best, it will last for a few days. So it is critical that you keep your soap dry while not using it.
The most effective soap dishes at draining water are the ones with inclination and holes in its structure, allowing the soap to be in contact with air and water to be drained away.
But I don't blame you if you find a too-cute-to-resist vintage soap dish and want to get it, even if it doesn't seem prepared to drain water. No worries, there's a solution for that: purchase a soap mate along with your soap dish, and make sure you place your soap on top of the mate at all times.
I hope you had fun browsing vintage soap dishes! If you have a question or wish to give your opinion, please, leave a comment below.