Find out the best and most common medicinal plants for skin and haircare products. Use them infused in oils, water or other solvents, on in the form of essential oils, or extracts. You can – and should – use them to enrich your homemade products.
Having a garden of your own is really a luxury. Planting a few common herbs and trees to prepare your own herbal teas and have your own fruit and vegetables to eat is truly rewarding. Of course, took me a second to go from that to thinking about growing more medicinal plants for skin and haircare and use them on my homemade products.
The plants listed here are all very common in natural skincare and haircare, and they are easy to plant and maintain in most gardens.
Table of Contents
Rosemary
Medicinal Properties
Rosemary is a rich source of antioxidants and anti-inflammatory compounds, which are thought to help boost the immune system and improve blood circulation. Rosemary is a cognitive stimulant and can help improve memory performance and quality. It may also boost alertness, intelligence, and focus.
Skincare Properties
Rosemary is best known for hair treatment, but it might help with skincare as well. An infusion of rosemary leaves makes for a great aromatic astringent. You may also to treat acne or pimples with products containing rosemary because of its anti-inflammatory and anti-septic properties.
Haircare Properties
Scientific studies show its capability to stimulate and improve hair growth with certain patologies, like androgenic alopecia. Take these conclusions carefully as there are very few clinical studies for humans. Still, folk medicin defends rosemary as very good for hair growth and conditioning for hair.
---
Lemongrass
Medicinal Properties
There are several claims about lemongrass medicinal properties. Fighting anxiety, lowering blood pressure, anti-inflamatory, anti-oxidant, anti-cancer are just a few. There are some encouraging lab tests that corroborate them, but there are lack of data in humans to back up these claims. One is proven by scientific studies: it is effective against bacteria responsible for oral health problems (chronic gum disease and tooth decay).
Skincare and Haircare Properties
Apart from being effective against certain bacteria, lemongrass has no particularly strong properties. However, its essential oil has a lemony strong scent that survives saponification, and is used in cosmetics and perfumery. You may add this plant to your skincare and haircare products for its scent and antibacterial properties. Probably best used as tea.
---
Spearmint
Medicinal Properties
Due to its main active substance, carvone, spearmint is scientifically proven to be antitumor, antioxidant, antimicrobial and antispasmodic. Here are some scientific articles about it if you wish to take a look:
Like peppermint, it holds a refreshing herbal scent. Unlike peppermint, it has only minimal quantities of menthol, meaning it doesn't cause the "cold" reaction effect characteristic of menthol.
Skincare Properties
Spearmint helps with acne due to its antimicrobial properties. Its essential oil (as well as peppermint essential oil) provide a delicious minty refreshing aroma to any homemade beauty product.
Haircare Properties
Peppermint oil is proven to kill several bacteria. Peppermint contains menthol, which can help fight pain in sore muscles. One study shows that peppermint oil, when used on mice, increased the number of follicles, follicle depth, and overall hair growth. Again, no significant studies in humans. Spearmint, being a milder version of peppermint, might not even have any effect. Still, I do use peppermint essential oil in my homemade haircare products , if for nothing else, because of its scent.
---
Calendula
Medicinal Properties
Potent anti-inflammatory, a strong skin wound healer, soothing for burnt and irritated skin. Calendula's properties list is big: astringent, analgesic, anti-inflammatory, antifungal, soothing, healing, anti-allergic, antiviral, skin toning and bactericidal properties and more!
Skincare Properties
Calendula is useful for its many medicinal properties that help healing skin. They may help with wounds, sores, varicose veins, pulled muscles, bruises, and burns (Heinerman, 1996). Best used infused in oils, healing salves or balms.
Haircare Properties
Due to its many medicinal properties and high content in polyphenols and flavonoids, calendula shows anti-inflammatory and antimicrobial properties which may help with itchy scalp or dandruff. It may also help with hair growth by stimulating hair roots and follicles to grow more robust and dense hair.
---
Lavender
Medicinal Properties
Lavender can be sedative, digestive, anti-rheumatic and anti-inflammatory, antiseptic, healing, relaxing, insecticide and reduces fatigue. However, most of these claims lack human clinical trials to be backed up. It is believed that lavender acts as a anti-depressant as it is able to enhance mood and lift mild anxiety, and there is scientific evidence that it helps with insomnia. Quite common for aromatherapy.
Skincare Properties
In cosmetics, lavender may help with inflammations and skin irritations. It relieves tension, may aid in resolving fungal infections, and is a gentle herbal antiseptic. It is useful to disinfect and support the healing of scrapes, burns, and other superficial wounds (Gladstar, 2012).
Haircare Properties
For the same reasons as above, it may help improving your scalp health with anti-fungal, antiseptic and soothing properties.
---
Aloe Vera
Medicinal Properties
Its usage in cosmetics is justified due to evidenced biological activities, with emphasis on being moisturizing, antioxidant, anti-inflammatory, healing and antimicrobial properties. Aloe vera fresh gel not only helps with healing and inflammation but is also a mild tonic and non-greasy moisturizer.
Skincare Properties
Its healing properties can penetrate up to three internal layers of the epidermis and, therefore, help in the recovery of injuries caused by burns, especially sunburns. This very same property is also what facilitates the treatment of pimples so that regular use can reduce the frequency of acne. In addition, it provides better skin hydration and a healthier appearance.
Haircare Properties
Aloe vera makes for a great hair and scalp mask since it removes extra oil, fights product buildup, soothes the scalp, and protects strands. You'll be left with soft, healthy hair. Aloe has long been used for treating hair loss. It also soothes the scalp, reduces dandruff and unblocks hair follicles that may be blocked by excess oil.
---
Wish to Know More About Herbs? Become an Herbalist! Click Below to Learn More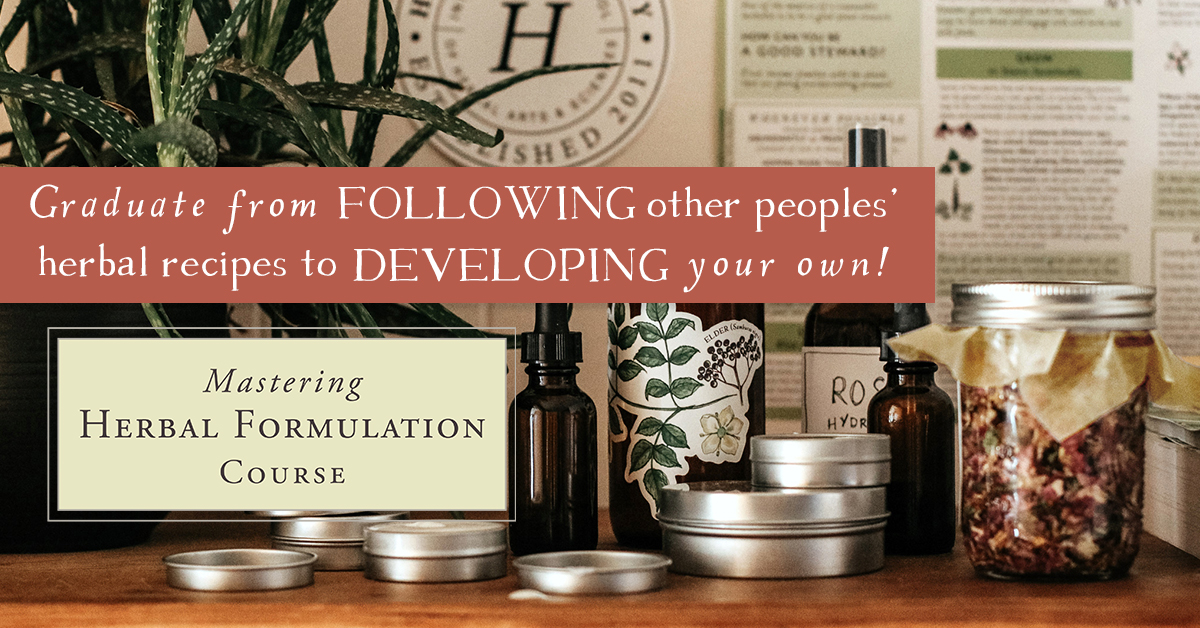 Sources