There may be a temptation to start buying and end up spending a small fortune on special tools when we start thinking about making homemade soap. The good news is that you can find almost anything in the kitchen! And you can always go shopping if you feel like going more professional. Or bigger.
But as a first step, I recommend taking a look in the kitchen drawers and cupboards for all the necessary tools, before going out to buy:
Molds for Soap
Silicone molds
Silicone molds are the easiest to use when starting to learn how to make soap, as they are the easiest to unmold your soap. With hard molds you will find it almost impossible to unmold without damaging them, unless you use a piece of wax paper. And pay attention to aluminum molds, because aluminum reacts with lye!
You can use silicone molds to make small cookies or chocolates, or any type of silicone molds for small cakes that you have at home. Silicone cake molds, like English cakes, may also be used, but note that you will have to cut the soap into small bars.
You may also find here are some recommendations:
When you have a little more experience, and if you want to try making bar soap to cut later, you can use box-type molds. Many of them have a practical silicone lining to easily unmold. If you buy one without a silicone lining, you will always have to line the mold with wax paper, or you will not be able to unmold the bar…
You can recycle plastic packages and use them as soap molds, such as yogurt ones. But you will have to break them to unmold the soap without any problems. You can also use Tetrapak milk or juice packs but beware of the aluminum protection, as it reacts with lye. Make sure to line the pack with wax paper.
Professional box molds
If you want to buy a wooden or silicone box mold for bulk soap bars, which I advise you to do only when you have more experience in making soaps, you can find the following models:
Soap box mold (2 lb ~ 1 Kg): a cheap beginner's soap box mold, made of wood and silicone. I have one, and it does the service, but it has no thermal insulation.
Soap box cutter: don't go making bulk soap bars without a soap cutter box. Yes, you can use a knife, but most likely your bars won't be even. This soap cutter is cheap and the wavy cutter makes cute bars.
Wooden soap box mold (2 lb ~ 1 Kg): a simple soap box mold, made of wood with a silicone liner. Cheap and good for beginners, as you can make batches of 2 lb (1 kg). Thermally insulated, it's an advantage compared with other cheap box molds: your soap will gel evenly, without the darker spot in the middle.
Silicone soap box mold (2 lb ~ 1 Kg): a high-quality beginner's soap box mold, made of silicone, with reinforced sides. Similar to the wooden soap mold box, with the advantage that you can wash it in the dish washer machine.
Professional soap box molds (up to 22,5 lb ~ 10 Kg): find out all sorts of professional mold sets at soap supplies Nurture Soap shop. From the simple wooden box (see above) to the 22,5 lb mold, you can find a lot of sizes and shapes, all with good thermal insulation. The premium molds come with lids to see inside the soap, while the soap is thermally insulated. This enables to control gel phase.
Soap cutters: I am not unhappy with my soap cutter box, but I did take a good look at these soap wire cutters from Nurture Soap. For a professional business-like, smooth soap cutting, these are the best.
The advantage of making a bar of soap is the flexibility you will have in making textures and color effects, as well as adding some decoration, so you can make beautiful soaps like those that appear on the net. You also have more control over soap bar size.
While you can use a knife to cut your soap bars, they will be much more even if you use a cutter box, which I recommend. If you want to make soap for your own use, a simple wooden box cutter with a couple of vertical cutter is enough, you don't need to go for a wire cutter.
Digital Scale
Measurements for making soap should be accurate to gram (+/- 1g), hence recommending a digital scale. Making these recipes "by eye" gives rise to further problems with the soaps, they can even become irritating to the skin (and we don't want that, right?)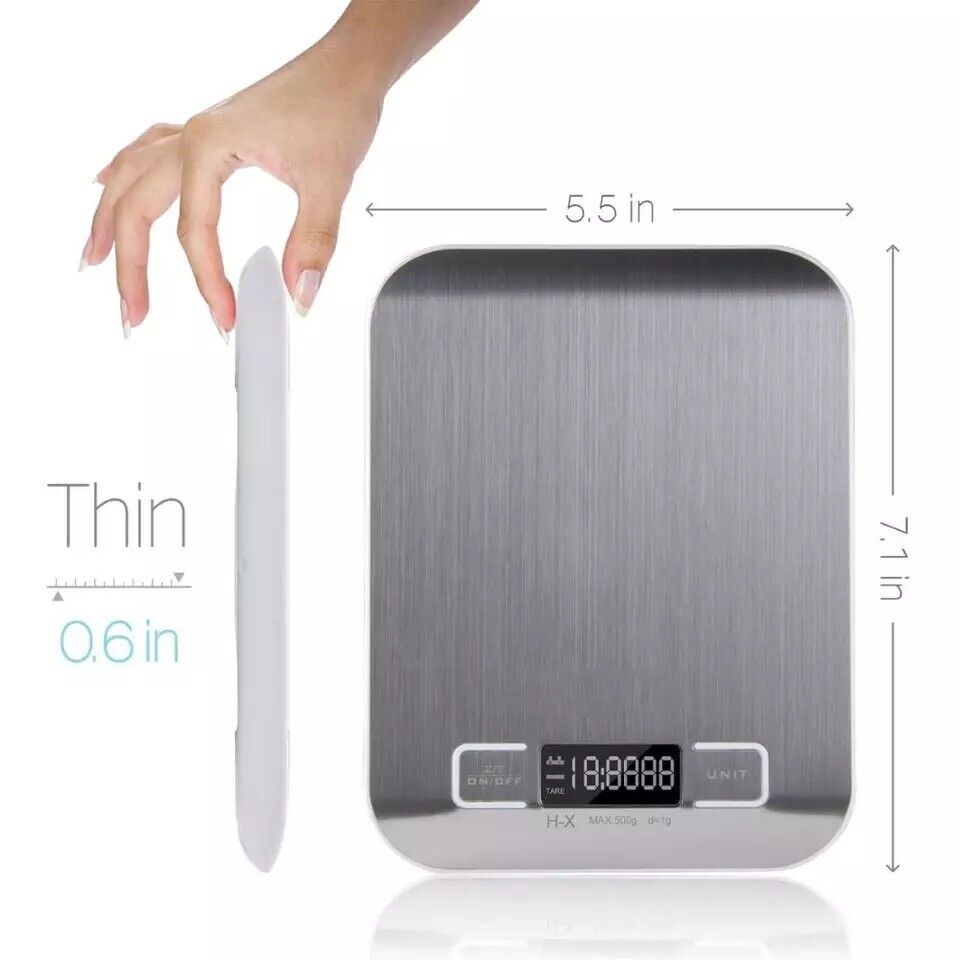 Thermometer
It is possible to use a digital thermometer (infrared, gunlike, to measure the temperature) or a kitchen thermometer, provided it is stainless steel. It will be necessary to measure the temperature of the oils and the lye water.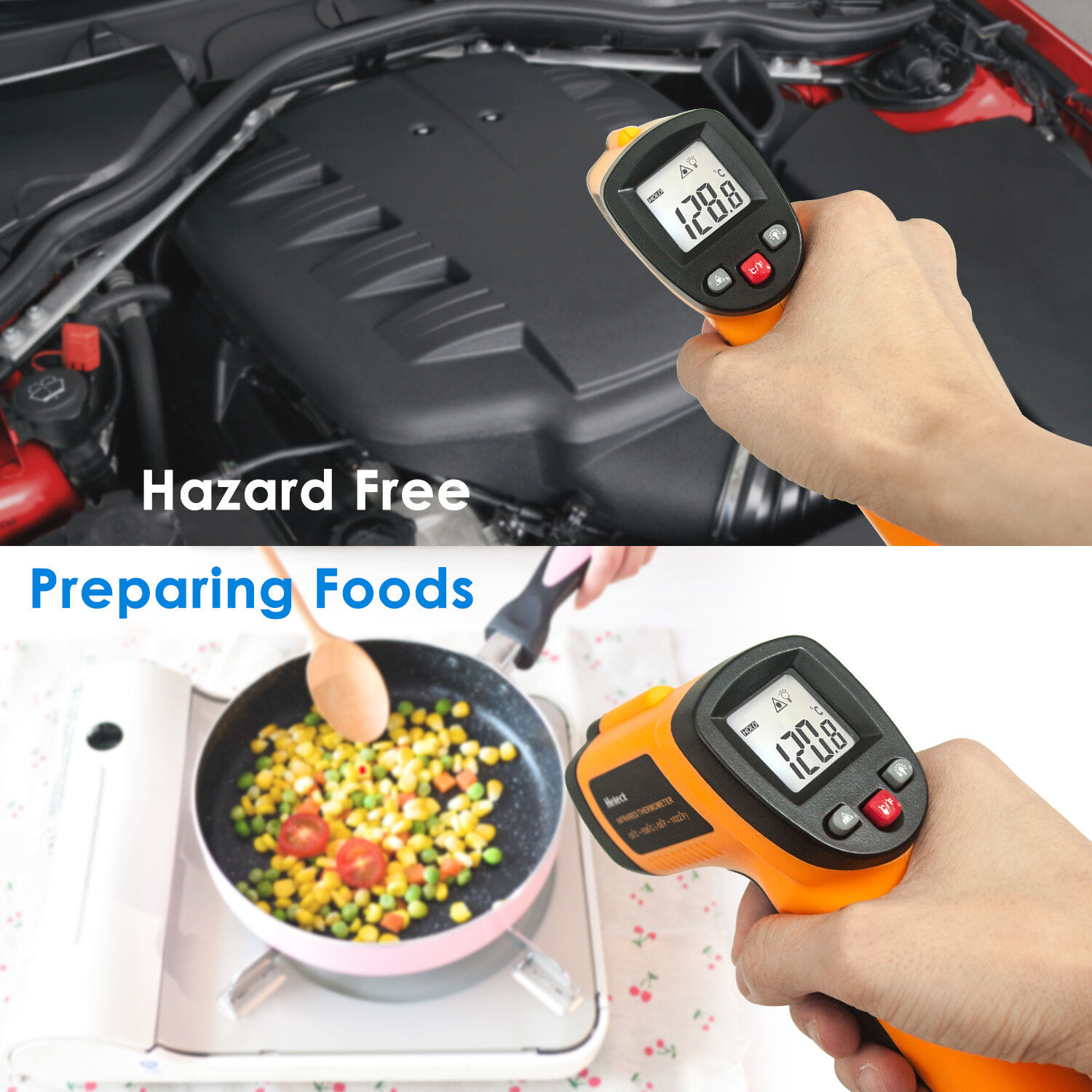 Immersion Blender
Ah, yes, it takes a stainless steel immersion blender to make soap from scratch, the alternative is to beat the dough with a spoon for hours and hours … You should choose one that will not be used for cooking. More than essential equipment to make handmade soaps!
Containers and Utensils
Big soap-making bowl: it must be resistant to temperature and caustic soda. It can be a 1lt or 2lt pyrex or stainless steel bowl, but the ideal is something like this 4lt pyrex bowl.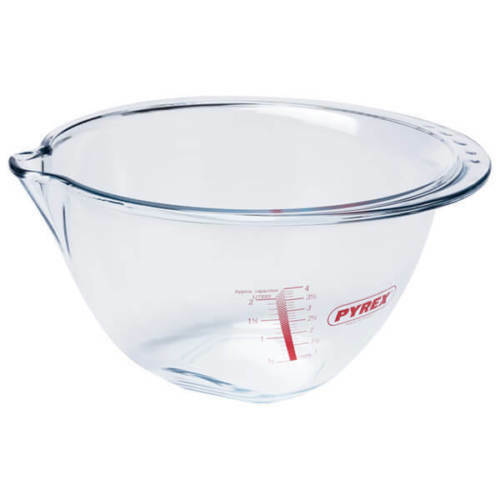 Measuring containers: 1 cup to measure lye, 1 glass to mix water with lye, some cups for measuring oils, measuring spoons for essential oils. Also, easy pour pitchers to pour soap batter, mainly to be able to do swirlings (design purposes). They must be made of pyrex, or temperature resistant plastic.
Spoons, spatulas, strainers: in stainless steel or silicone. Avoid aluminum or normal plastic utensils. Avoid using these utensils in cooking and serving food.
Microwave ou stove + double boiler: Personally, I always used the microwave. Many websites that teach how to make soaps indicate the heating process using a double boiler. I have never tried and I do not feel that my soaps suffer from the microwave heating process. What is not advisable is to heat the oils with direct heat, so as not to alter them with unwanted overheating.
Safety Notes:
Do not use the same utensils for making soaps and for preparing and eating food, as washing does not completely remove the lye and it can be ingested.
Do not use utensils in aluminum or any type of plastic other than silicone, as they can react with lye and contaminate / spoil the soap.
Takeaway
I advise you to inspect the kitchen before buying equipment to make handmade soaps. Check out what you have against this post's list, most likely you will have a lot of it already.
Alternatively, the supermarket and online shops also have almost everything you need to get started.