Another lard soap recipe, this time a more modern one, where lard is part of an oil mixture. In my experience lard works better in soap up to 30%, due to rancidity issues. Enriched with calendula petals and poppy seeds for a deeper cleansing soap. You can use it on your body, face or hands. 
Lard…
Lard and lard soap is very moisturizing and mild to human skin. That is because lard is highly compatible with the structure of the human cells. Our cell membranes are largely composed of saturated fats, just like the ones found in lard, and it has a similar pH.
In addition to its fatty acid profile, rich in saturated and monosaturated fatty acids, lard also contains omega-3 and omega-6 fatty acids, vitamin E and vitamin D, all essential nutrients for our body.
Lard has been having a bad reputation, especially as a cooking oil, but comparing it with similar, more-processed products, it's actually a relatively healthy alternative. As a skin moisturizer, and I mean raw lard directly applied to your skin, it is said to be great. 
Check out also this experiment with store-bought lard. It is also said to be good to treat eczema. I am so curious about this, that I have to try to make a face cream out of fresh lard. That is going to be one of my next projects.
Have in mind that the best results are reported when the lard is fresh/homemade. Store-bought is not so good, due to the addition of preservatives and stabilizers to make lard last longer.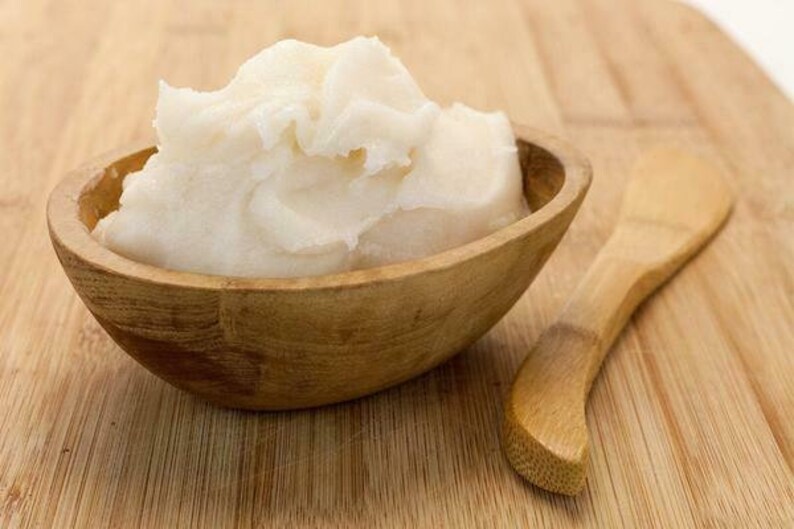 … And Calendula…
Calendula is a cherished medicinal plant. It's a cheerful flower in various yellow or orange tones, with several medicinal properties: potent anti-inflammatory, a strong skin wound healer, soothing for burnt and irritated skin, astringent, analgesic, anti-inflammatory, antifungal, soothing, healing, anti-allergic, antiviral, skin toning and bactericidal properties among others!
This recipe uses all oils infused in calendula to try to capture some of its medicinal properties in this soap bar. See here how to make herbal-infused oil. Calendula dried petals are then used as the natural colorant, in lye water and as decoration.
… And Other Ingredients
Besides lard, the soap is also made with olive oil, coconut oil and castor oil, combined with lard to make a hard but creamy, foamy, and very conditioning soap bar. Added to it the medicinal properties of calendula petals. And add to it poppy seeds to make it a medium exfoliant soap, and you have here a wonderful cleanser for your skin.
Why not make a 100% lard soap, but a soap with 16% of lard only? The reason is because 100% lard soap gets rancid in a couple of months after making it. Mixed with other oils it seems to last much longer without any rancidity. Check out What Does Lard Do In Soap to learn more about this.
As fragrance, we will use lemongrass essential oil and cedarwood, for a citrusy and fresh scent. 
Final Soap
The final soap became darker than I was expected. I suppose that it was the added effect of calendula-colored lye water with infused oils together. And poppy seeds made it look even darker. I have made soap afterwards with calendula petals as a natural colorant in lye water, and the resulting color was a light pretty yellow.
Still, the final golden brown from this soap is so pretty and natural for a handmade soap that everyone would believe if I said I've made it on purpose… Maybe some soapmakers find using natural colorants annoying as they are unpredictable. I find it charming, a way to say that nature is actually unpredictable. It's the beatuy of making handmade soap!
I hope you give it a try at this recipe. Enjoy your handmade soaps!!
Find Where to Buy Handmade Lard Soap
If you're not yet ready to try to make this recipe at home, but you still wish to enjoy natural soaps, you can find handmade lard soap in the following links: 
Looking for more natural soaps? Check out my review about Apple Valley Natural Soap.
Related Posts
Watch These Videos Before Starting Your Recipe
Lard and Calendula Exfoliant Soap Recipe
Try this soap recipe filled with lard and lovely calendula infused oils. Foamy, creamy, moisturizing, scented with lemongrass and May-Chang. Add it poppy seeds and it becomes a lovely exfoliating soap to wash your hands from heavy dirt, like gardening or kitchen work. Or just give your body a good scrub.
Difficulty: Easy
Weight: 800 g (28.22 oz)
Lye concentration: 33%
Superfat: 5%